LATEST NEWS
CurePSP

Dennis W. Dickson, M.D., a neuropathologist at Mayo Clinic's campus in Florida, will receive the highest honor bestowed by the American Association of Neuropathologists (AANP), an international society of physicians and scientists who study, diagnose and treat diseases related to the brain, nerves and muscles. CurePSP supports and partners with the Mayo Clinic Brain Bank.

Obscure Disease (PSP) May Offer Backdoor to New Treatments for Alzheimer's and Other Killers

CurePSP

CurePSP

Progressive supranuclear palsy has become a test bed for therapies aimed at the tau protein thought to be behind many devastating neurodegenerative disorders

CurePSP

Actress and author Kathryn Leigh Scott shows off "Dark Shadows" memorabilia that she'll be auctioning off at the upcoming 50th anniversary celebration of the show.

This study will evaluate the safety and tolerability of multiple ascending intravenous infusions of BMS-98616, and assess the pharmacodynamics of BMS-986168 on cerebrospinal fluid (CSF) extracellular tau (eTau) concentrations in patients with PSP.

To participate, call the Janix Call Center at 702-487-0133, and refer to this study by its identifier: NCT02494024. This study is currently not recruiting but please continue to visit our site for updates.
CUREPSP CANADA
The creation of CurePSP Canada was spearheaded by people who have experienced the devastation and frustration common to those affected by rare diseases. We strongly believe that to make progress in the diagnosis, treatment and ultimately a cure for PSP, CBD and other neurodegenerative diseases, there needs to be a dedicated organization to increase awareness, assist families and care partners who are suffering and drive fundraising to aid in critical scientific research.
CurePSP Canada will play a critical role in developing resources for those coping with these diseases, as well as care partners and healthcare professionals who are most often unaware of rare diseases like PSP and CBD. CurePSP Canada will host family conferences and other events to help reduce isolation by bringing Canadians together.
HEALTHCARE RESOURCES
CurePSP Canada is dedicated to helping Canadians connect with vital resources such as personal support services, caregiver relief and respite programs, and long-term care. It can be difficult to know where to go to get information and apply for programs.
In Ontario, for example, the local Community Care Access Centres, or CCACs, provide access to day programs and in-home support, and also arrange admission to long term care facilities. You might call a CCAC if you have been released from the hospital after surgery or a serious illness, your neighbor needs a little extra help to cope at home, your child needs support from a health professional at home or in school, or your parent is no longer safe living alone and is ready to move into a long-term care home. Remember, anyone can make a referral to a CCAC - it does not have to be a healthcare professional.
GIVE NOW!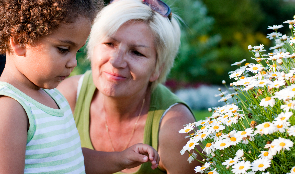 Please consider making a gift to support Canadian families affected by PSP, CBD, MSA and related brain diseases -- your donation can make a difference. At this time, only checks, payable to CurePSP Canada, are being accepted. Please send your donation to:
CurePSP Canada
P.O. Box 40 Station Main
Kingston, ON Canada K7L 4W6
Thank you for your generous support!
VOLUNTEERING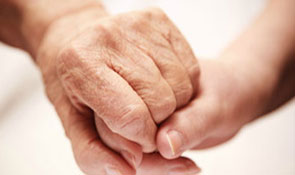 We are currently looking for volunteers to help evolve CurePSP Canada. 
If you have an accounting/financial background, experience with budgets or an aptitude for figures, consider voluteering for our Finance Committee.
If you have fundraising experience or an interest in fundraising, consider volunteering for our Fundraising Committee, .
If you have experience/aptitude for research and writing to help develop and update the website and reference materials, consider volunteering for our Website and Educational Materials Committee.
Want to contribute, but not yet sure how? Contact Mary-Ellen Duncan at duncan@curepspcanada.ca.